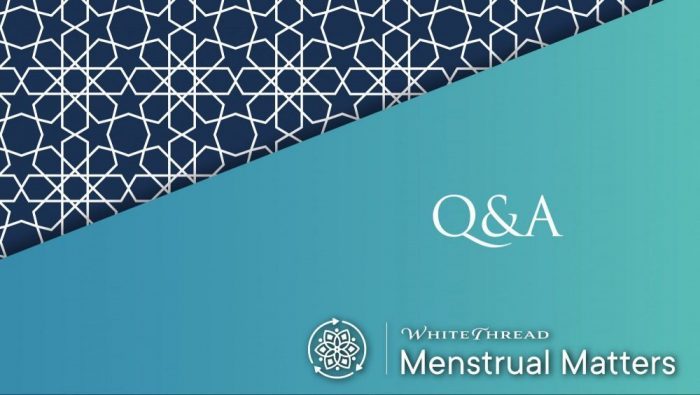 Intermittent Brown Discharge
When my period is due i see spotting (brown) during a certain time of the day, then it stops and then a couple of hours later my period starts (red). This is continuous bleeding for six. Days. Is it compulsory to pray my salah between the brown and the red blood or is this considered as haydh?
On the sixth day bleeding stops, but i get spotting again on the seventh day. Is salah compulsory between the sixth and seventh day?
Answer
In the name of Allah, the Inspirer of truth
When looking at the colour of the discharge, it is important that the sample is fresh and wet and not after oxidation.
Any coloured discharge in the habitual days of bleeding, other than clear or white, is considered menstruation (hayd). Therefore, you will stop praying when you see the brown discharge in your habitual days.
When the intermittent bleeding or spotting is less than 72 hours, you will check to see if the bleeding/spotting has stopped near the ending of the Mustahab time. If it has stopped you will pray with ablution (wudu). If there is bleeding/spotting, you will not pray.
When it is after 72 hours, you will follow the same procedure as above but will need to take a ritual bath (ghusl) before praying.
As for praying on the sixth day – once bleeding has stopped and you experience clear or white discharge, you will perform ghusl and commence praying. If you experience coloured discharge again on the seventh day, you will stop praying as it is within the maximum 240 hours (10 days and nights).
And Allah knows best.