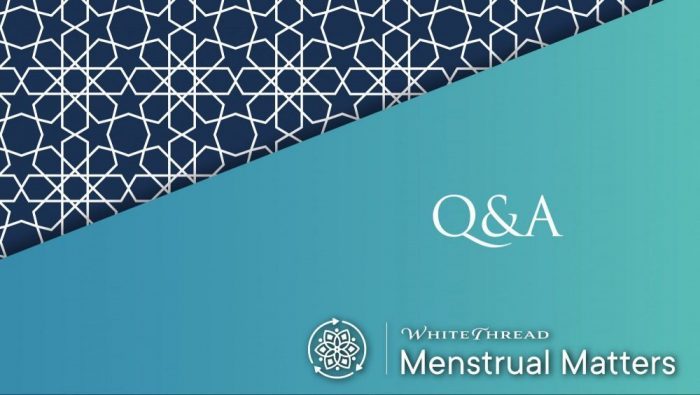 Can a Virgin Use a Kursuf
Assalamu Alaykum

Can one use kursuf in order to retain wudu just for convenience? Or is there a legal restriction as to when one can resort to kursuf?

Can a virgin be advised to use kursuf for convenience? For example if they do not qualify as a ma'dur and they are doing hifz at a madressah and they feel the exiting of discharge would they need to renew wudu each time they discharge?

If one was under the assumption clear discharge does not break wudu and they have been performing salah in this state are they obliged to do qadha of those salah.

Also if one was in a situation where it's difficult for them to do wudu ie at workplace etc and they have discharged, is there an exception whether they can do salah without renewing wudu and removing the discharge/ Panty liners etc.
Answer
In the name of Allah, the Inspirer of truth
Yes, one can use a piece of cotton (kursuf) placed at the vaginal opening in order to retain ablution (wudu) for convenience. There is no legal restriction regarding when one can resort to using a kursuf which can be used for multiple reasons. Depending on why a woman is using a kursuf will determine exactly how it is placed. Further details on this can be found at this link.
The exiting of discharge will nullify one's wudu. A kursuf can be used to block vaginal discharge from exiting however, when used for blocking, the kursuf is partially inserted into the inner vagina (farj dakhil) which should be avoided by a virgin. Please see full details here.

If the discharge was normal (clear or white), we can take the view of Imam Abu Hanifa and consider it pure so that you do not have to make up past prayers. However, going forward you should now consider vaginal discharge impure, as this is the most cautious approach.

As mentioned in number 2, the exiting of discharge nullifies wudu and wudu is a pre-requisite for salah. Therefore, it will be necessary to perform wudu before salah.
And Allah knows best.