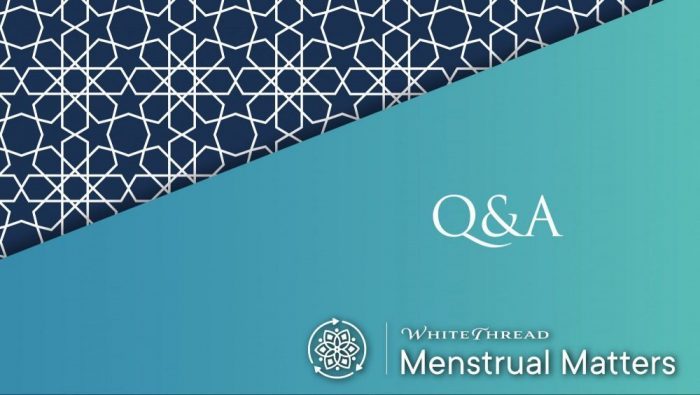 Using a Kursuf While Fasting
Assalamu alaykum

My understanding is that Kursuf can be used in two methods. Either placing it on the vagina or inserting it into the vagina to block bleeding/discharge.

1) If the kursuf is inserted into the vagina while fasting is the fast still valid?

2) I have read that kursuf should not disappear into the vagina if using while fasting.
How do I ascertain whether the kursuf has disappeared or not? If one can still feel the kursuf with the tip of their finger is that considered acceptable? or does the kursuf need to be visible ie half in and half out for the fast to be deemed intact.

Please can this matter be clarified.

Jazak Allah.
Answer
In the name of Allah, the Inspirer of truth
Inserting a piece of cotton (kursuf) into the vagina will not invalidate the fast. However, one must ensure that the kursuf is dry when using it while fasting.
It will be acceptable if the kursuf is still felt with the tip of the finger. It does not need to be visible as long as you know it is not completely inside due to it being disliked (makrooh) to insert something completely into the vagina. If you have to insert your finger into the vaginal opening to feel it, it will mean that it is fully inserted. You may find this article on the kursuf beneficial. It explains how to place the kursuf correctly. https://mensesmatters.org/knowledge-base/using-a-kursuf/
And Allah knows best.