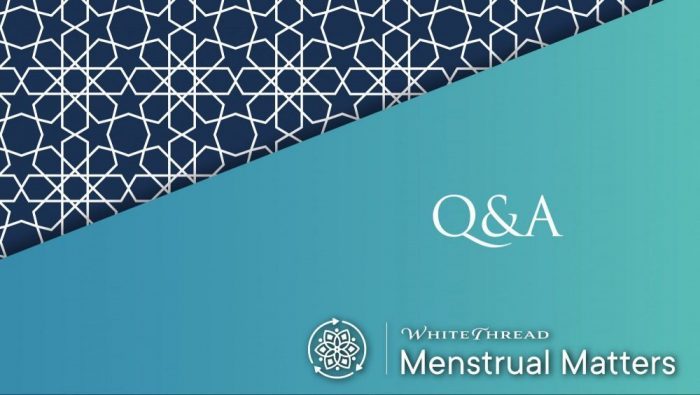 Intercourse During Early Blood
Salam
If a lady experiences early menstrual bleeding, and the number of days that she is early in addition to her hayd habit exceeds 10, she needs to pray out of precaution and avoid sexual intercourse out of precaution. Please can you verify this as my husband is finding this ruling exceptionally difficult to understand and it's causing marital problems between us.
How sinful is it to engage in sexual intercourse during these days?
Answer
In the name of Allah, the Inspirer of truth
This is correct. Retrospectively, there is a possibility that this bleeding may be ruled as menstruation (hayd) or irregular bleeding (istihada). In matters of worship, precaution is absolutely necessary. Imam Shami Muhammad ibn Aabideen (may Allah have mercy on him) mentions in Manhalul Warideen min Biharul Fayd, which is a commentary on Shaykh Muhammad ibn Peer Ali Birgivi's (may Allah have mercy on him) Zhukhrul Muta'ahileen fi Masailil Hayd, that "Precaution is necessary (wajib) in worship," and he has directly quoted from Tatarkhania. 
Being precautious regarding salat is necessary. According to this rule, a woman is required to pray until she reaches her habitual place (makan) because there is a possibility that the bleeding may retrospectively be ruled as istihada. Out of precaution, she will pray even though she is bleeding and similarly, out of precaution she will refrain from sexual intercourse. This is because the bleeding may retrospectively be ruled as hayd and sexual intercourse is prohibited during this time.
It is a major sin to engage in sexual intercourse during hayd. If intercourse occurs, one must repent (tawbah) sincerely and make istighfar. Also, it is preferable to give in charity (sadaqa) ½-1 gold dinar or the amount equivalent to it. It is 1 gold dinar if intercourse took place at the beginning of hayd and half a gold dinar if it occurred in the middle or end. 
If the couple have consensual intercourse during hayd, they are both sinful. If one of them was coerced to have intercourse, the other partner would alone be guilty of the sin. In these types of issues, it can be beneficial to consult with a local scholar so that each of the spouses correctly understands the rulings and the weight of acting against them. 
And Allah knows best.