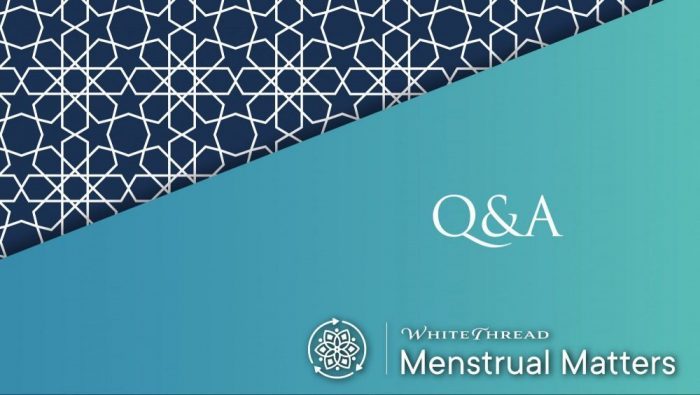 Should I Wait to Perform Ghusl
My question is as follows: ever since I got married and started using contraception my cycle has been very different – not it's regular cycle.
My haiz has extended to 10 days from 6 and occurs every 17-21 instead of my usual 28.
My last 12 cycles were 10 days long, and between my current period ending on 3/6/21 and my last period, there were 21 days of purity.

However it appears now, that my cycle is was 9 days long this time. (Instead of 10)
How do I go about with salaah?
Do I just make ghusal on day 9 and pray salaah?
Or do I have to wait for 10 days as my previous cycle was 10 days.

Please help if you can
Answer
In the name of Allah, the Inspirer of truth
Menstruation (hayd) is a minimum of 72 hours (3 days and nights) and a maximum of 240 hours (10 days and nights). A woman should take a ritual bath (ghusl) when her bleeding stops and resume praying.
From the information provided, your bleeding ended on the 9th day and your last habit was 10 days. In this situation, you can wait until the end of the prayer time to perform ghusl to be as certain as possible that hayd has ended. Using a piece of cotton (kursuf) in the latter days is also beneficial in determining whether the bleeding has stopped, thereby eliminating the need for multiple ghusl. Despite this, there may be times a woman sees bleeding/spotting after she has done ghusl – in this case, she will repeat ghusl to attain purity.
And Allah knows best.