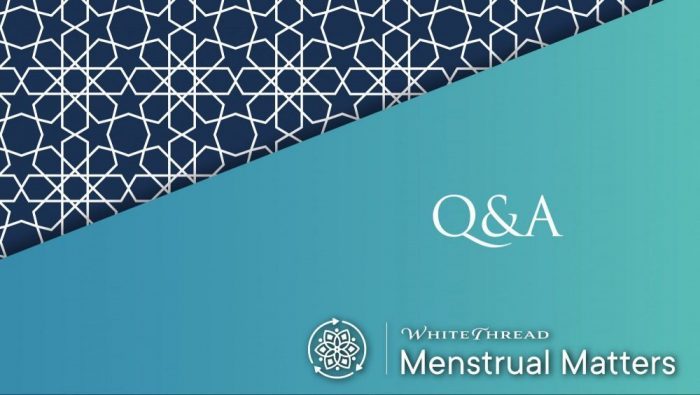 Bleeding After a Long Purity
Slms, I'm 22 years old, I have extremely irregular periods, my last period was more than 6 months ago, while fasting I started seeing brown only whilst wiping, am I to consider the fast broken? On occasion I do menstruate it is extremely heavy bleeding.
Answer
In the name of Allah, the Inspirer of truth
Any coloured discharge seen in the days of menstruation (hayd) is hayd. The minimum for hayd is 72 hours (three days and nights) and the maximum is 240 hours (ten days and nights).
If your bleeding/spotting stops before 72 hours and is followed by a minimum 15-day purity, it will not be hayd. Rather, it is irregular blood (istihada). If it lasts between 3-10 days and is followed by a minimum 15-day purity, all the days will be hayd. You must make up (qada) any fasts missed during these days.
However, if you continue to bleed beyond 240 hours (even if intermittent) or you do not have a 15-day purity gap between this and your next cycle, you must refer to your habit for hayd and purity to determine which days of bleeding are hayd.
Please note, it is sufficient to see discharge when wiping – there is no requirement of a particular flow/viscosity for it to be hayd. 
Your fast was invalidated when you saw the coloured discharge as it marked the onset of hayd. If it is retrospectively determined that the bleeding was istihada (e.g. you did not bleed/spot for a minimum of 72 hours), any fasts kept in these days, as a precaution, will be valid. If they were missed with the assumption that the bleeding is hayd, they must be made up.
And Allah knows best.