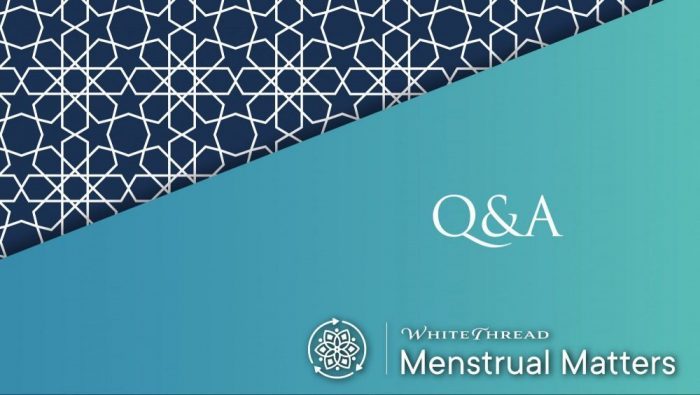 For the last couple of months up to a year, I have been bleeding over 10 days during my period. My habit prior to that was around 8 days (192 hours) so because i know that at the time of each period it will always go over 10 days, I make ghusl on the day of my habit (192 hours) and resume salaah. I was told this is permissible. I needed to know if sexual intercourse is also permitted when I've reached my habit after I've done ghusl on the 8th day even if I'm still bleeding till the 10th day and over?
Jazakallah
Answer
In the name of Allah, the Inspirer of truth
The maximum of menstruation (hayd) is 240 hours (10 days and nights). If bleeding continues past the habit, then it will still be hayd as long as it is within the maximum 240 hours. It is when bleeding exceeds the maximum 240 hours that a woman will perform the ritual bath (ghusl) and commence salat as no one can be sure if bleeding will definitely exceed the maximum. The missed salat of days which retrospectively are ruled invalid bleeding (istihada) will be made up.
As for sexual intercourse, this will not be permissible until the maximum 240 hours are completed because one cannot be certain if bleeding will stop at or just before the maximum 240 hours.
And Allah knows best.