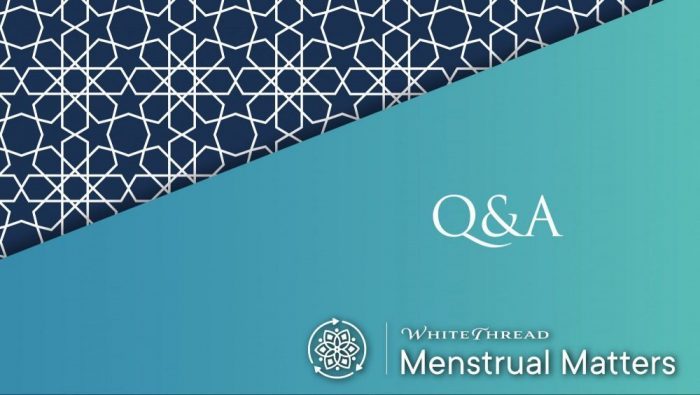 Bleeding Without a Separator
A lady give birth on the 28th of February after that for 6 months she did not bleed , then she bleed last month from the 11th of September for 22 days which is until the 1st of October then she saw blood again this month from the 11th of October she's still on her period
Before her pregnancy she used to bleed at the beginning of each month for 6 or 7 days
She cannot remember the exact amount of days she used to bleed nor does she remember how many days of purity between one period or next
What days will be counted as her haidh ?
Answer
In the name of Allah, the Inspirer of Truth
Any bleeding that is not separated by 15 days of purity will be considered continuous blood, even if it is intermittent. In this case, there has not been a complete purity of 15 days since 11th September. Legally speaking, this means that she has been bleeding continuously since then. During continuous bleeding, a woman must refer back to her last valid habit in menstruation (hayd) and purity to determine which days are hayd and irregular bleeding (istihada). In her case, this would be her habit before pregnancy.
As an example, if her pre-pregnancy habit was 6 days of hayd and 20 days of purity, she would count 6 days as hayd from the beginning of the continuous bleeding, followed by 20 days purity. She will continue this pattern until she has a valid purity of at least 15 days.
We understand that she did not keep a record of her cycles before pregnancy. However, it is essential that she thinks back to the best of her ability and tries to recall her cycles. For example, looking at hospital records, which should have the date of her last menstruation before pregnancy or by looking at old messages between family/friends may provide useful information. If she still cannot recall any dates and requires further assistance, please give us an estimation, based on her predominant thought, of bleeding and purity habits before the pregnancy.
And Allah knows best.