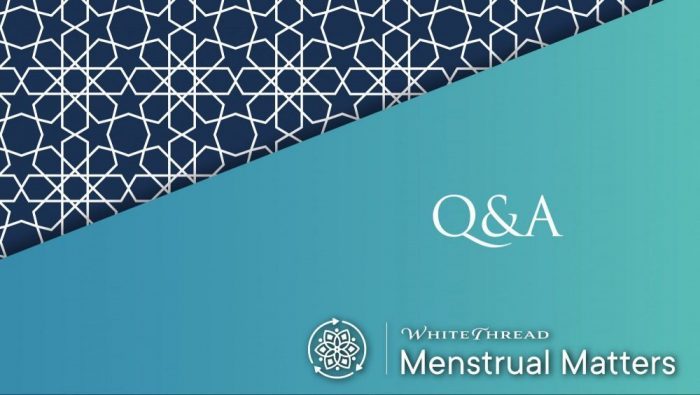 Coloured Discharge After Hayd Habit
Salaam, my bleeding stopped completely by day 8 of my cycle so I performed ghusl on a Friday before fajr and resumed fasting and praying. I ascertained the end of my menses by seeing white/clear discharge and no blood. But after this, on Saturday evening I saw brown discharge before the full 10 days (240 hours) were over. My habit is normally 8 or 9 days. Is the brown discharge considered menstrual blood and invalidate my fast? Or does the presence of the white clear discharge mean that my menses had ended and the brown discharge is disregarded? JazakAllahu khairan
Answer
In the name of Allah, the Inspirer of truth
The brown discharge will be considered part of your menstruation (hayd) because it was seen within the 240 hours (10 days and nights) allowed for hayd.
Please note, if you experience bleeding/spotting again within the next 15 days, the ruling will change retrospectively. In this situation, you must refer to your habit for hayd and purity to determine which days are hayd. If you require further assistance with this, please resubmit your question via the website with details of your previous 4-5 cycles.
And Allah knows best.