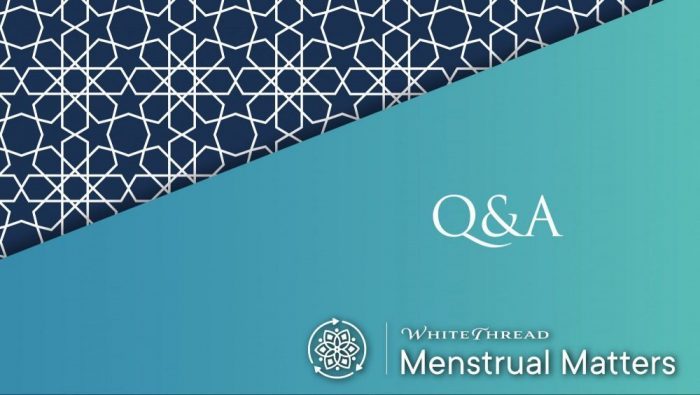 Is Coloured Discharge Hayd
Salaam.

I have always had very irregular periods due to pcos and have had to take the pill for years to regulate things. I have also been diagnosed with endometriosis.

Last year my cycle started becoming more regular but since December I have had no bleeding but every month I get the severe pain I usually get during ovulation. I have also noticed some bright yellow discharge and at times a flakey brown discharge. At times this is not present when I wipe but I do see some marks on my liner. This month I have had the same yellow/ brown discharge after 15 days associated with other symptoms such as chest tenderness and swollen ankles etc.

I don't know whether this is a period. Do I continue to pray or do I class it as a period?
Answer
In the name of Allah, the Inspirer of truth
Any coloured discharge (other than clear or white) which is seen in the days of menstruation (hayd) is hayd. Using a piece of cotton fabric (kursuf) may help to determine the actual colour of discharge before it undergoes any chemical changes (oxidisation). Please see the article on Using a Kursuf for more detail.
The coloured discharge/spotting must continue for 3-10 days and nights and be preceded and followed by at least 15 days of purity. If the discharge exceeds 10 days and nights or there is less than 15 days of purity between two sets of bleeding, you will refer to your habit for bleeding and purity to determine which days are hayd.
Please note that the pain you experience is not indicative of whether coloured discharge is hayd. Rather, it is the time-frame of the spotting or in the case of any irregularity, the place of your habit. For more information, please refer to articles on Habit on the Menstrual Matters website. We strongly recommended that you keep a detailed record of all instances of spotting and bleeding.
Allah knows best.