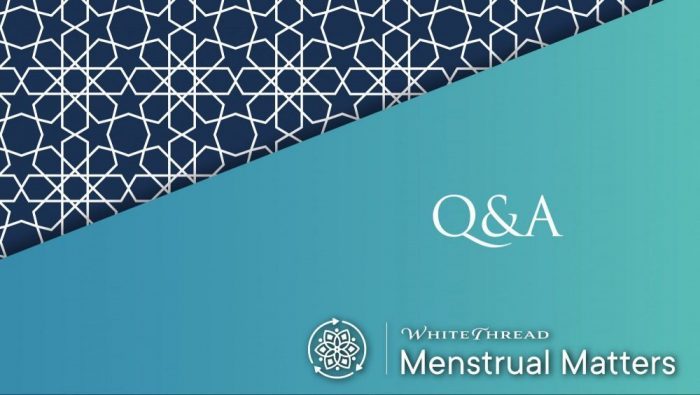 My Bleeding is Intermittent
Assalamu alaikum
I am a 34 years old mother of 5 children. I got a non hormonal iud inserted 4 months ago. My period since then has come at my habit days on time(28 days or so of purity)but first 2 days are very random and light blood spot here and there. Then blood flow actually starts for 4/5 days.
My question is do I consider the first 2 days of almost no bleeding as hayd and my new habit being with this iud or irregular spotting and continue praying then when actual bleeding starts stop praying..?
Answer
In the name of Allah, the Inspirer of truth
If a woman has a complete tuhr (purity) of 15 days or more, followed by intermittent bleeding that lasts 240 hours (ten days and nights) or less, the bleeding is considered menstruation (hayd).
You said that you have light spotting for the first two days followed by 4-5 days of bleeding. As the total does not exceed 240 hours, it will all be hayd. Each time the bleeding stops, you should attain ritual purity and resume fasting and praying. This is because a woman has no way of knowing if her hayd has ended or if the bleeding will return. If the bleeding returns, your fasts and prayers will be invalidated, retrospectively, and you will make up (qada) the fasts. If the bleeding ends before you reach your last valid habit, you should delay your prayers until the end of the recommended prayer time.
Please note that this ruling may change if the bleeding exceeds 240 hours or if it is followed by an incomplete purity. If this happens, we recommend that you contact us and include the dates of at least 3 previous menstrual cycles.
And Allah knows best.