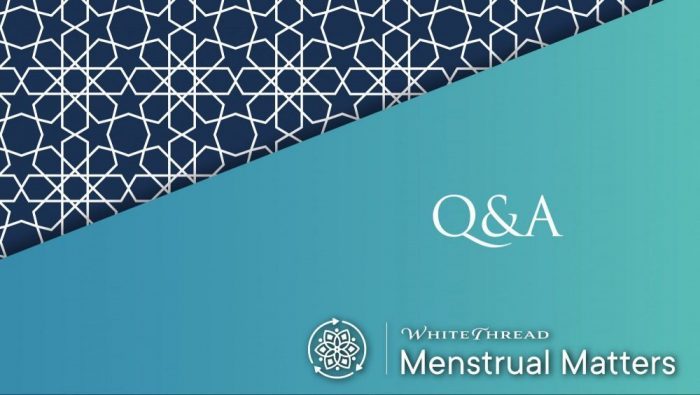 Is Coloured Discharge Menstruation
Assalamualaykum pray you are well IA, May I ask, can I pray if I have a dark reddish discharge around the time my period is due to start? Unfortunately I haven't recorded when my period started and finished this time
Answer
In the name of Allah, the Inspirer of truth
Any coloured discharge in the habitual days of bleeding, other than clear or white, is considered menstruation (hayd). Therefore, you cannot perform salat once you get the dark reddish discharge in your habitual days.
If your total days of spotting/bleeding exceed 240 hours (ten days and nights) you will need to refer to your last instance of a valid hayd and purity to determine your habits and apply to this cycle accordingly.
Recording cycles is of utmost importance because a written record allows a woman to accurately pinpoint which days are menstruation and purity during invalid bleeding.
Please see this article for further information on recording cycles.
And Allah knows best.