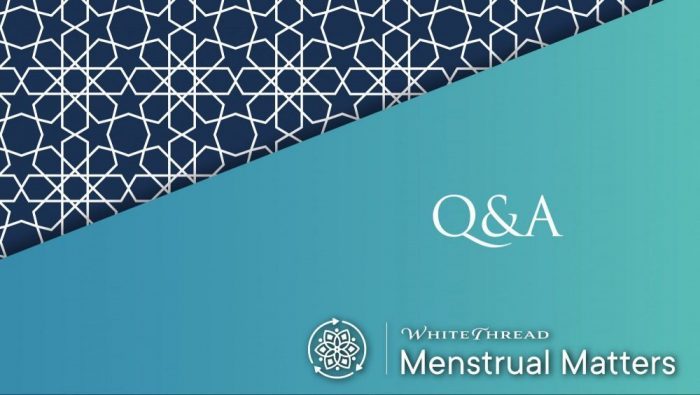 My Bleeding Starts and Stops
Slmz..
For the past 4 years I have had a period that lasted for a full 10 days…this past 2 months I bleed/discharge for abt 6 days then I seem to have 2 days clean and then some discharge again…the 2 clean days would that be part of my period or not
Answer
In the name of Allah, the Inspirer of truth
The maximum time frame for hayd (menstruation) is 240 hours (ten days and nights). Any "clean" days during this time, which are followed by bleeding, coloured discharge or spotting will be hayd as long as it is within the 240-hour limit.
In your situation, you bled for 6 days, had 2 clean days (making a total of 8) and then experienced coloured discharge. If the coloured discharge did not exceed 2 days (reaching a total of 10), it will all be hayd. If it exceeded 240 hours, you must refer to your previous habit to determine which days are hayd.
And Allah knows best.