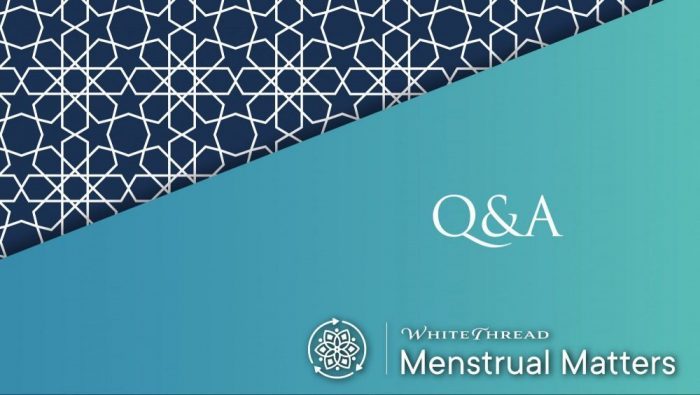 Is Bleeding After 15 Days Hayd
if my haidh starts on the 15th paak day will it be regarded as haidh or not
Answer
In the name of Allah, the Inspirer of truth
The minimum duration for purity (tuhr) is 360 hours (15 days/nights). If a purity lasts less than this, it connects the blood before and after. The interim days, in which a woman does not see blood, are given the ruling of (legal) blood. In such a case, a woman must refer to her habit in both menstruation (hayd) and purity to differentiate between hayd and irregular bleeding (istihada). The bleeding in her place of habit is hayd and bleeding that exceeds her hayd habit is istihada. Her place of habit is when she is due to bleed in relation to her recent hayd and purity habits. For a detailed explanation, refer to our article on 'Number & Place'.
If a purity lasts for 15 days/nights or more, and a woman experiences bleeding earlier than her normal place of habit, she cannot assume it is hayd. There are three possible rulings that can apply to early blood. Please see our chart on 'Early Blood' for more detail. These rulings are underpinned by precaution required for salat and the fact that a woman is expected to continue to bleed in her place of habit. Please note rulings may change with the benefit of hindsight. 
And Allah knows best.