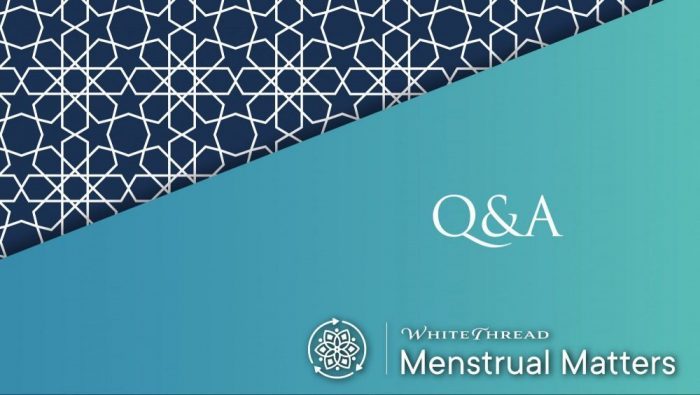 Sexual Relations During Menstruation
Assalamualaikum warrahmatullahi wabarakatuh. May Allah please be upon you.
I have a question regarding your latest post in instagram, about sexual relationship within time of hayd.
The post tells about if it's been done with husband and wife. I and my husband has done zina within hayd day 2-3 before marriage.
We were already repent and seek forgiveness from Allah. But we are still confused whether only my husband should give charity to zakat-recipient or should I also give charity as well? Because at the time we'd done that, we were not a husband and wife, still was a lover. Thank you. Hope to know the answer soon. Barakallah fiikum.
Answer
In the name of Allah, the Inspirer of truth
Firstly, we would like to commend you for your concern and for asking. 
It is unlawful to engage in sexual intercourse during menstruation (hayd). If done, one must seek forgiveness and repent for one's error. It is recommended to make a donation in charity as an expiation for this wrongdoing. Please refer to the article on 'Sexual Intimacy'  for more detail. 
Allah subhanahu wa ta'ala says in the Holy Qur'an "Perform prayer at the two ends of the day and in the first hours of the night. Verily, good deeds remove evil deeds." (11:114)
On the authority of Abu Dharr Jundub ibn Junadah, and Abu Abdur-Rahman Muadh bin Jabal (may Allah be pleased with him), the Messenger of Allah (peace and blessings of Allah be upon him) said: Have fear (taqwa) of Allah wherever you may be, and follow up a bad deed with a good deed which will wipe it out, and behave well towards the people. [at-Tirmidhi] 
Therefore, it will be good for both you and your husband to give in charity. However, it is not mandatory. 
And Allah knows best.