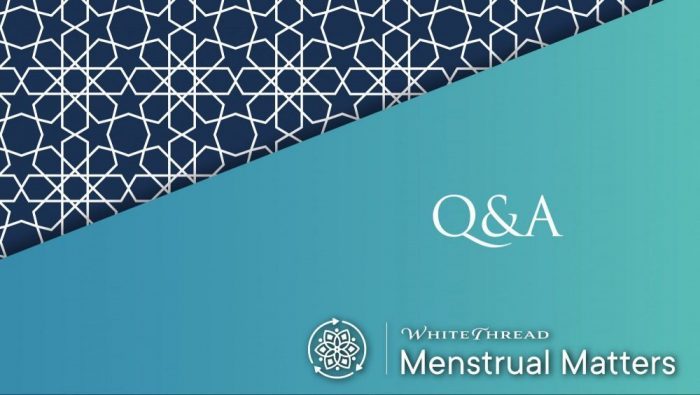 Should I Fast if I am Expecting My Period
Assalamualaikum wa rahmatullahi wa barakatuh, a quick question: I am a person who has irregular bleeding. Recently(since Oct 2020) I have been mustahadhaa. My habit has been calculated as 6 bleeding, 30 paaki.
If in Ramadhaan my first day of haaiz is starting at zuhr time, would I have to make niyyah for fasting for that day (at zuhr time then my fast would break) ?
Jazakumullah
Answer
In the name of Allah, the Inspirer of truth
It is the start of menstruation (hayd) that nullifies a fast and necessitates a make-up (qada).  A woman bases her obligation to fast on her condition at it's start time and not based on what she anticipates happening.
You mentioned that your hayd will start at Zuhr, based on the applied numbers you are using during irregular bleeding (istihada). You are obligated to start the day fasting and when you reach your time for hayd, your fast will break, if you have bleeding. Again, a woman bases her actions based on what she definitively sees and not based on what she expects.
And Allah knows best.