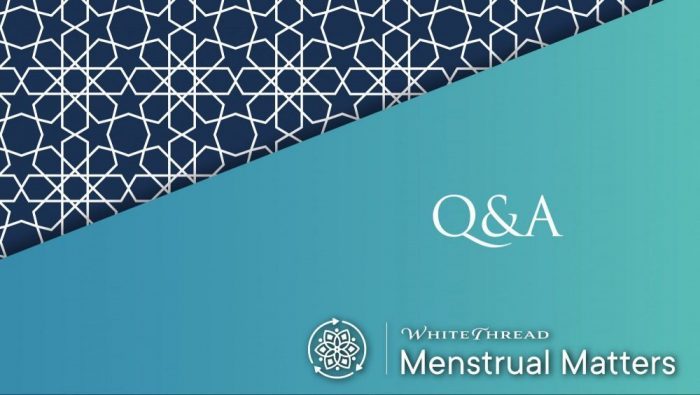 Bleeding After a Medical Procedure
Assalamu alaykum,
A sister had a laparoscopy and she is having some vaginal bleeding – the doctor has mentioned it is considered as period blood as they were checking in the area.
19th June will be when her 15 days are complete from her last period
And 26th June is when her next period is due
How does she determine the start and end of her period
What if she starts her period as normal on the 26th June

JazakAllah khayran
Answer
In the name of Allah, the Inspirer of truth
If the blood was 15 days after her last menstruation (hayd), it lasted for 240 hours or less and she had 15 days of purity thereafter, the bleeding can be considered hayd.
However, in this case the ruling of early blood must be applied. If the number of days of early bleeding added to her hayd days total more than 10, she should continue to pray until she reaches her place of habit, i.e. 26th June. Thereafter, as long as she is still bleeding, she will consider it hayd.
You can learn more regarding early blood via our website.
And Allah knows best.