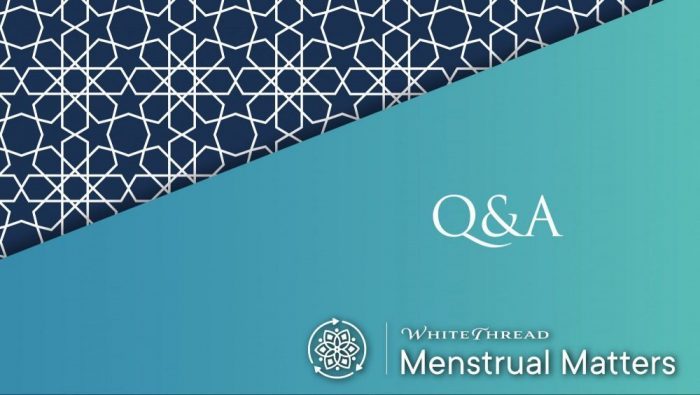 Can I Make Ghusl When I Reach My Habit
If I know that my period is going to exceed 10 days and 10 nights, then instead of waiting until 10 days and 10 nights to make ghusl and then make up the prayers for the previous days according to my regular length of period, can I simply make ghusl earlier at the end of my regular length of period and count the rest of bleeding as istihada?
Answer
In the name of Allah, the Inspirer of truth
Even if you are certain your bleeding will exceed the maximum of 240 hours (10 days and nights), you cannot take a ritual bath (ghusl) at the end of your habit days. This is because there is a possibility the bleeding will stop within 240 hours.
If bleeding exceeds the maximum, ghusl must be performed at the 240-hour mark and prayers resumed. Only then will you retrospectively refer to your habit to calculate your menstruation (hayd). The remaining days will be irregular bleeding (istihada) and any prayers missed must be made up. As it cannot be known which days are hayd until you reach 240 hours, you cannot perform ghusl and resume praying in advance.
Please note that if you are experiencing irregular bleeding, you may need to refer to your place of habit to determine which days of bleeding are hayd. In this case, you will not count ten days but you will apply both your hayd and purity habits. If you need more information on this, please resubmit your question via the website with details of your previous 4-5 cycles.
And Allah knows best.