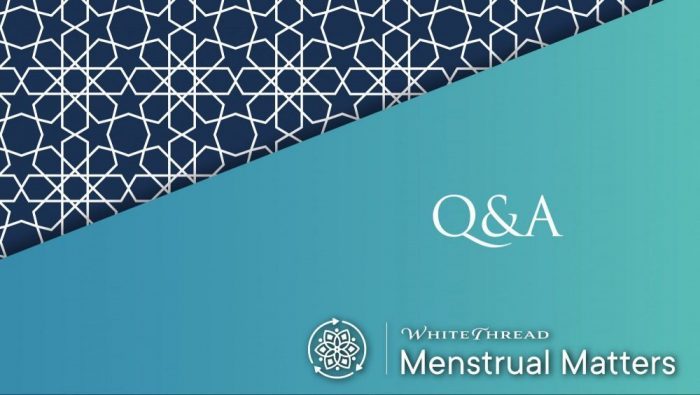 Brown Discharge Before Hayd
Salam I hope you are well In'sha'Allah.

I would really appreciate any help/advice on the following.

So for the past year this has been happening.

3-4 days before my period I start getting the tiniest amount of brown discharge (one day its there another day it's not so it happens on and off during this 3-4 day period)
Then I get the period stomach cramps and the bleed which lasts for 1-2 days max and its red.
Then 3-4 days brown discharge again but this time its more than I had in the beginning until it trails off.

I have been counting this whole thing as my period. Am i right in doing so?

I'm getting so fed up because I'm getting this brown discharge 3-4 days before my period date every month which means I'm moving through the whole month as I go along and there's no fixed date every month if you understand what I mean. Also the bleed is always less than three days so I'm really confused.

I've been quite ill in the past and was diagnosed with a chronic condition in 2018 where I lost a lot of weight and my period stopped and then I put a bit of weight back on and it resumed but my period has never been regular since unfortunately.

Any help/advice would be really appreciated. JazakAllah khair.
Answer
In the name of Allah, the Inspirer of truth
If the bleeding does not exceed the maximum time-frame of menstruation (hayd), 240 hours (ten days and nights), and is preceded and followed by 15 days of purity, all of the bleeding will be hayd.
From what you have described, the bleeding does not exceed 240 hours. You will count your hayd from when you first see the brown discharge.
It is common for women to experience fluctuations in their bleeding patterns and have intervals of purity during their hayd days. Although these changes can be frustrating, noting down every instance of bleeding/spotting in your written record is crucial for tracking your hayd and purity habits. In the case that your bleeding exceeds 240 hours, it will be necessary to refer to these habits to determine which days of bleeding are hayd. For more information on keeping track of your habit, please read Recording Cycles and Habit Fluctuation.
Here are some practical suggestions on how to manage intermittent purity between your bleeding/spotting:
The first time you see coloured discharge, you will stop praying.
If the bleeding/discharge stops before three days (72 hours), you will perform ablution (wudu) and resume praying.
If the bleeding returns, you will stop praying.
If the bleeding/discharge stops after 72 hours, you will take a ritual bath (ghusl) and resume praying.
If the bleeding returns, you will stop praying. When the bleeding stops, you will repeat ghusl and resume praying.
And Allah knows best.