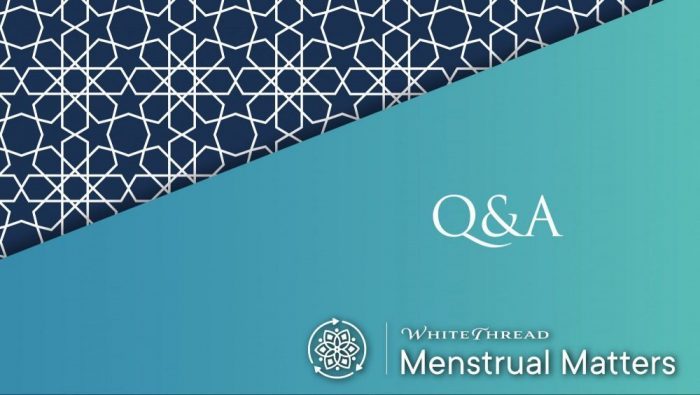 My Purity is Less Than 15 Days
What is the ruling if someone comes on their period on the 13th day of their tuhr? If the person has a normal habit of a 22 day gap would the person class the bleeding till then as Istihada? Then after the 22nd day class that as period? If the person doesn't have a habit of tuhr then would the 15th day be classed as haidh?
Answer
In the name of Allah, the Inspirer of truth
The minimum duration for a purity (tuhr) is 15 days. If a purity lasts less than 15 days, it connects the blood before and after. The interim days, in which she does not see blood, are given the ruling of (legal) blood.
In such a case, a woman must refer to her habit in both menstruation (hayd) and purity to differentiate between hayd and irregular bleeding (istihada). The bleeding in the place of habit will be hayd and bleeding that exceeds the hayd habit is istihada.
A habit is established from your last valid blood and purity. A valid blood refers to the days of hayd spanning between 3-10 days. This can only be used as a habit if it is not followed by istihada. A valid purity is the gap between two valid bloods, which is 15 days or more and does not contain any bleeding or coloured discharge.
If a woman does not have a habit in hayd or purity because she is experiencing her first cycle, she would take 10 days as hayd and 20 for purity. However, if this is not her first cycle and she cannot recall her habit, she will fall under the ruling of a mudilla, and can be subjected to some of the most stringent rulings in Islamic law (Shari'ah). It is essential she thinks back to her last valid blood and purity. Even if she is not certain, an estimation with which she is reasonably confident and is based on predominant thought will suffice.
And Allah knows best.