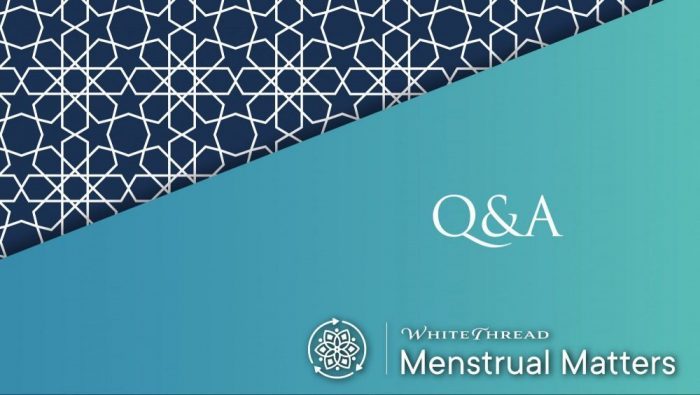 I Have Irregular Bleeding
AssalamuAlaiykum
For the past couple of months i have had a very regular period
E.g September 5th-13th
October 5th-13th
November 15th-22nd
December 13th-21st
In January and February i did not come on my period
From the 9th of March i came on showing brown mixed with blood and have been continuously bleeding since
How many days will i count haidh and how many days will i count istihadhaa? Also if this continues throughout ramadhan which days will be haidh and which days will be istihadhaa?
Answer
In the name of Allah, the Inspirer of truth
Based on the dates you have provided, your habit is 8 days of menstruation (hayd). In terms of purity (tuhr), there are two possible opinions that can be applied. The first would adopt 78 days as your habit based on your last valid purity. The second would adopt 21 days based on it being the lesser of the last two purities. This can be used in the case of an abnormally long purity.
The beginning of your hayd would be from 9th March as brown is considered one of the possible colours of hayd. We will leave it to your discretion to choose between the two possible purity habits. You should continue to apply your habits for hayd  and purity until you see a 15-day purity gap with no bleeding or spotting.
And Allah knows best.