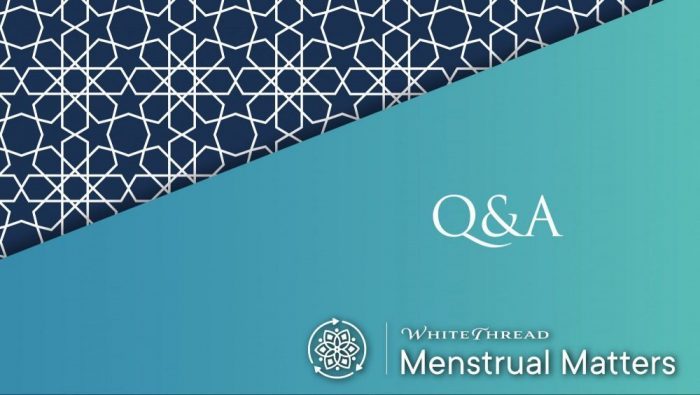 Understanding Place of Habit
I very rarely come on my periods due to hormonal problems.

I've come on my periods 1st day very little spotting 2nd day – nothing 3rd – low flow

I am still on my periods 3 weeks later But I can only see a little bit of bloody discharge. Do I have to stop praying my namaz once my " 15 days of Istihada " have been done. I can only see it on tissue once during the evening
Answer
In the name of Allah, the Inspirer of Truth
In situations of continuous bleeding, a woman must refer back to her last valid habit in menstruation (hayd) and purity to determine which days are hayd and irregular bleeding (istihada).
A habit in hayd is the number of days a woman normally menstruates, as well as where in the month she experiences her bleeding. During continuous bleeding, only the days of one's habitual place will be hayd and the rest will be istihada. Please refer to the article 'Habit Fluctuation' & 'Number & Place' for a detailed explanation.
You mentioned that you have been spotting for three weeks. During this time, you will apply your habit. You will only stop praying after 15 days of istihada if your purity habit was 15 days before the continuous bleeding started. Otherwise, you will continue to pray until your next expected place of hayd. 
We will use an example to illustrate how to apply habit. Let's say, a woman has a 7-day bleeding cycle, followed by 22 days of purity. During irregular bleeding, she will stop praying in her habitual place for 7 days. After, she will pray for the next 22 days and then stop praying for 7 days and so on. 
Going forward you should continue to apply your habit for hayd and purity as long as you are experiencing bleeding/spotting without a 15-day separator.
If you require further assistance in applying habit, we recommend that you resubmit your query including the dates of at least three valid menstrual cycles before the irregular bleeding began.
And Allah knows best.