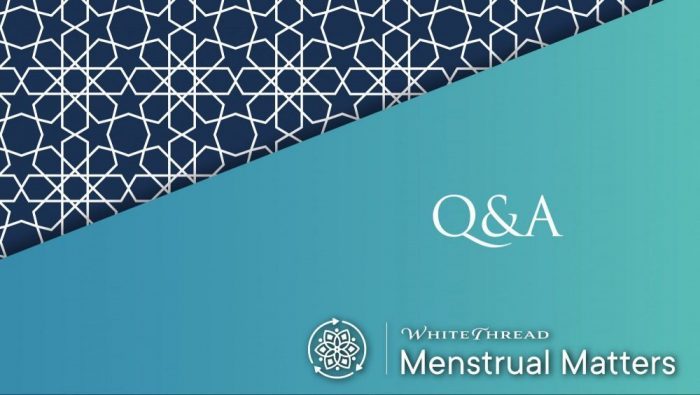 My Bleeding Started Early
if someone starts to early by a couple of hours do we still have to follow the starting early masala?
i have a habit of starting every 20 days . ( my hayd will last a full 10 days and 10 nights)
last month i started at 5.30 p.m .
today is my 20th day.. if i start my hayd at 12.pm today will i have to wait till 5.30 p.m to start my hayd days .
and regard the blood from 12.p.m -5.30 pm as istihadaa?
Answer
In the name of Allah, the Inspirer of truth
While women experience fluctuation in bleeding and purity, the precautionary approach to preserve your place of habit would be to consider the bleeding before your last valid purity (due date) as irregular bleeding (istihada). From the dates you have provided, we would consider the bleeding from 12pm – 5.30pm istihada, allowing you to reach your last purity of 21 days.
If the bleeding does not exceed 240 hours (ten days and nights), retrospectively, all the bleeding from 12pm onwards will be menstruation (hayd).
The ruling of early blood is applied to preserve your place of habit (makan) in that situation where bleeding continues beyond 240 hours.
And Allah knows best.