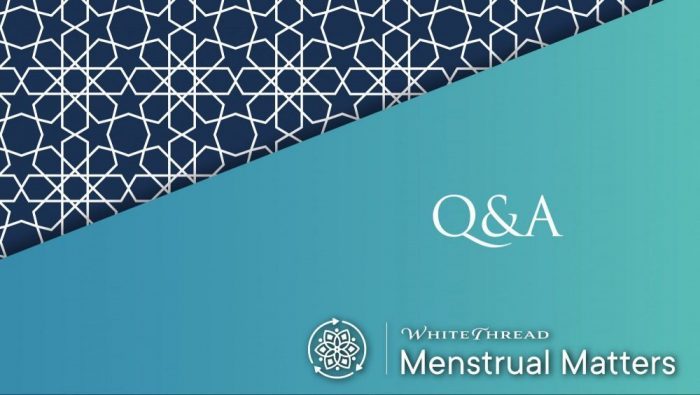 Salam my period last up for 5 days from last five years but this month i started 9th of april as as expected to finish by 13 which i did i did my gushul so fast but end of the day i saw very tiny bit of spotting i waited until sehri there wasn't anything so i did gusul and fasted that day was ok next day i fasted again and again later that day there was spot i was quite stressed because this is not usual for me i did gusul and next waited nothing was there then yesterday i fasted again and later i saw very brownish discharge its already 10 days now please advice me the fasting was valid
Jazakallah
Answer
In the name of Allah, the Inspirer of truth
Your bleeding/spotting has exceeded the maximum time allowed for menstruation (hayd), which is 240 hours (ten days and nights). You must apply your hayd habit of 5 days. Retrospectively, any bleeding/spotting after 5 days will be irregular bleeding (istihada) and your fasts and prayers must be made up (qada).
If the bleeding/spotting continues and you do not have a purity of at least 15 days, you will apply your purity habit after your hayd. A purity habit is calculated from your last valid purity. For more information, see our article Number & Place.
And Allah knows best.