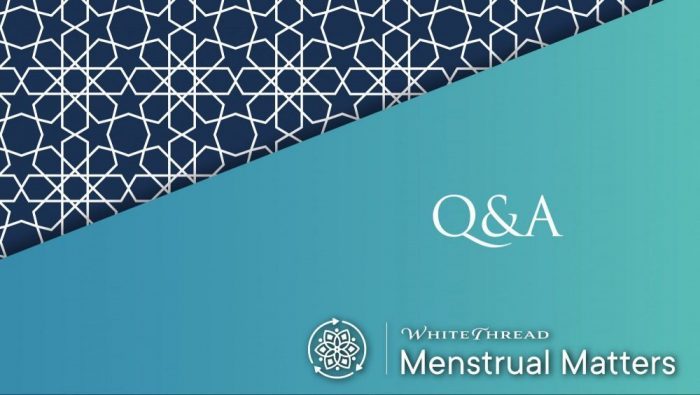 Reduced Number of Habit Days
Jazakumullah khair
If my last hayd before my complete purity of 25 days, was 6 days, then why is the hayd habit only 4 days ?
Also, what should i do if i can only have ghusl in the morning at 8 am? Will my ghusl not be counted if i was to have it 1 or 2 hours or more before the time is due?(because i have two young babies and i cant leave them both to have a ghusl, so have to do it before husband leaves for work).
Answer
In the name of Allah, the Inspirer of Truth
Whenever bleeding exceeds the maximum duration of 10 days and 10 nights, the entire bleeding cannot be menstruation (hayd).  To determine what is hayd, one will apply one's habit in hayd, which includes one's purity habit and the number of days of hayd habit. If a minimum threshold (nisab) of 3 days and 3 nights is found in one's habitual place, only those days will be hayd and the rest will be irregular bleeding (istihada). 
When your purity habit increased from 23 to 25 days, followed by bleeding which exceeded the maximum, there were 4 days left in your habitual place which will be considered your new habit. If you are interested in learning more, we recommend you take this basic course or detailed course. 
Regarding your second question about taking a ritual bath (ghusl) before hayd ends, ghusl is necessary when hayd ends. If hayd ends at 9:00 AM, you cannot take ghusl earlier at 8:00 AM because you will remain in a state of impurity. Howver, it is not necessary that you take ghusl exactly at 9:00 AM. You may take ghusl when your babies are taking a nap or ask family or a friend to help during that time. You will need to take ghusl for Zuhr salat, for which you will have sufficient time. Also, ghusl does not require much time. As long as the entire body, including the nose and mouth are washed, ghusl will be complete and valid. There is no need to spend a lot of time and a quick shower will suffice. 
And Allah knows best.