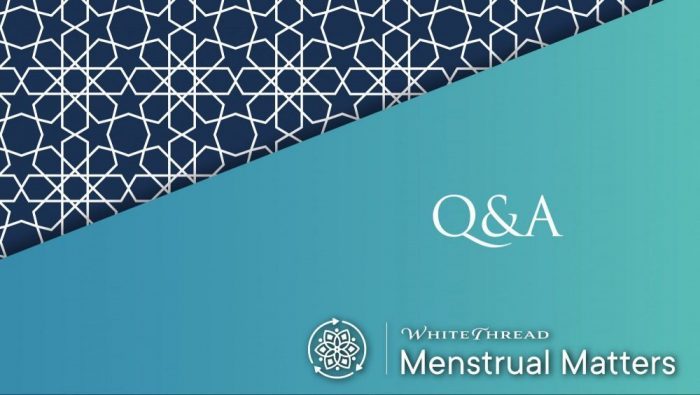 Spotting After Doing Ghusl
I am 41 years old.

My last period ( which was very light too) ended on 17/12/2020.

On 3rd Ramzaan 2021 ( 15/04/21) Zohr time,  I have started spotting and continue to spot once a day around Zohr time. It is day 5 today and after day 4, I thought it had ended and did ghusl but I than continue to spot but it gets lighter each day.

Do I bath n do ghusl everyday zohr & pray salah/ keep roza for rest of day or wait 24 hrs till next zohr to see if it WILL NOT appear again before taking ghusl.

In Ramazaan it feels like such a waste of time only spotting lightly once day. I am not sure to pray the rest of salahs of the day or not. ( pink to red strands together with discharge)

Jazakallahu Khayrun.
Answer
In the name of Allah, the Inspirer of truth
The ruling is to take a ritual bath (ghusl) and begin fasting and praying once your bleeding ends. However, each time you see blood or coloured discharge you must stop praying, if it falls within 240 hours (10 days and nights). Once it is clear, you will perform ghusl again and resume praying.
I understand this can be difficult and tedious, especially in Ramadan. May Allah ﷻ make it easy for you and reward your striving for His Sake.
Please see the article on Using a Kursuf to determine the end of your menstruation.
If your bleeding/spotting continues beyond 240 hours, you must refer to your habit in menstruation (hayd) and purity to determine which days are hayd.
Please reach out if you have further questions.
And Allah knows best.