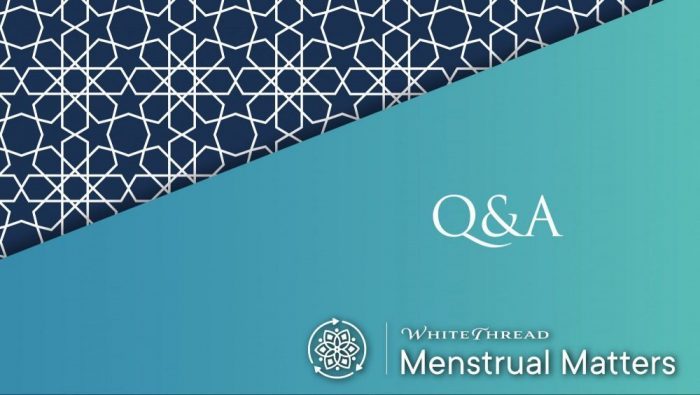 I went to perform umrah a few months ago and I thought I had finished my periods. There was a yellow discharge at the time of performing the umrah which I thought was normal. But a day later, the discharge got lighter to almost clear. I'm not sure now whether that was still the period or a normal discharge. Please advise me so that I can pay for a dam if need be. Jazakallah .

I have recently moved to Saudi Arabia and I've noticed my cycle length has shortened since I got here. It's 22-23 days on average now compared to 28 days before
Answer
In the name of Allah, the Inspirer of truth
If a woman sees yellow discharge only during her habitual days, it will be (menstruation) hayd. However, if a woman regularly sees yellow discharge throughout the month, it will only affect the validity of her ablution (wudu), and will not count as hayd. When the discharge becomes darker, it will mark the beginning of hayd. When it returns to the yellow she normally sees, it will signify the end of hayd. If the total days exceed the maximum for hayd, she will revert to her habit.
From the information provided, the yellow discharge you saw fell in your purity days and will not be hayd. For a detailed explanation, please refer to the article on 'Discharge'.
And Allah knows best.