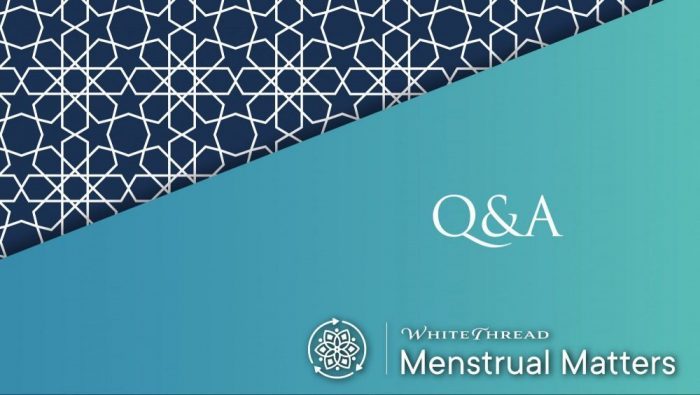 Yellow Discharge at the End of Hayd
A woman regularly sees yellow discharge during her purity days. She also gets this discharge towards the end of her hayd. An example. She gets red blood for 3 days. Brown blood for 2 days.
Her normal Yellow discharge for two days. On day 8 she sees clear discharge for a few hours then back to yellow discharge at times. And clear at times. My question is does her hayd end when she sees the yellow discharge the first time. Or from when she sees the clear discharge
Answer
In the name of Allah, the Inspirer of truth
If the yellow she sees at the end of her menstruation (hayd) is the same as the yellow in her purity (tuhr), it will not be included in her days of hayd. She should resume praying when she no longer sees any other coloured discharge – it is not necessary for her to wait for clear discharge.
Please refer to the article on 'Discharge' for more information.
And Allah knows best.