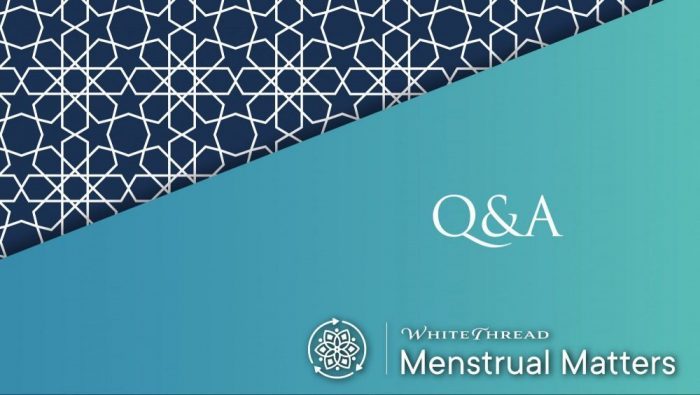 Coloured Discharge Before Hayd
One notices very little coloured discharge for 3 days after it has already been 15 days since their last menstruation. Then for 7 days they experience normal bleeding. Will the first 3 days also count as haiz or will it be considered as 'Pre-menstrual bleeding'?

Jazaakumullah khairaa
Answer
In the name of Allah, the Inspirer of truth
Any coloured discharge seen within the possible days of menstruation (hayd) will be hayd. If the total days of bleeding do not exceed the maximum of 240 hours (ten days and nights) and 15 days of purity (tuhr) have passed since a woman's last hayd, the bleeding will be hayd.
Your days of coloured discharge, coupled with seven days of bleeding, are all hayd as they did not exceed 240 hours. If you had bled beyond 240 hours, you would refer to your place of habit to determine which days of bleeding are hayd.
We strongly recommend that you keep a detailed record of any bleeding, spotting and purity to help you determine your habit in the case of irregular bleeding. Please see the article on 'Recording Cycles' for more information.
And Allah knows best.